I've got the best of both on my new bike. Easy, interchangeable mounting between my Tusk hardcases and Mosko Moto scout softluggage.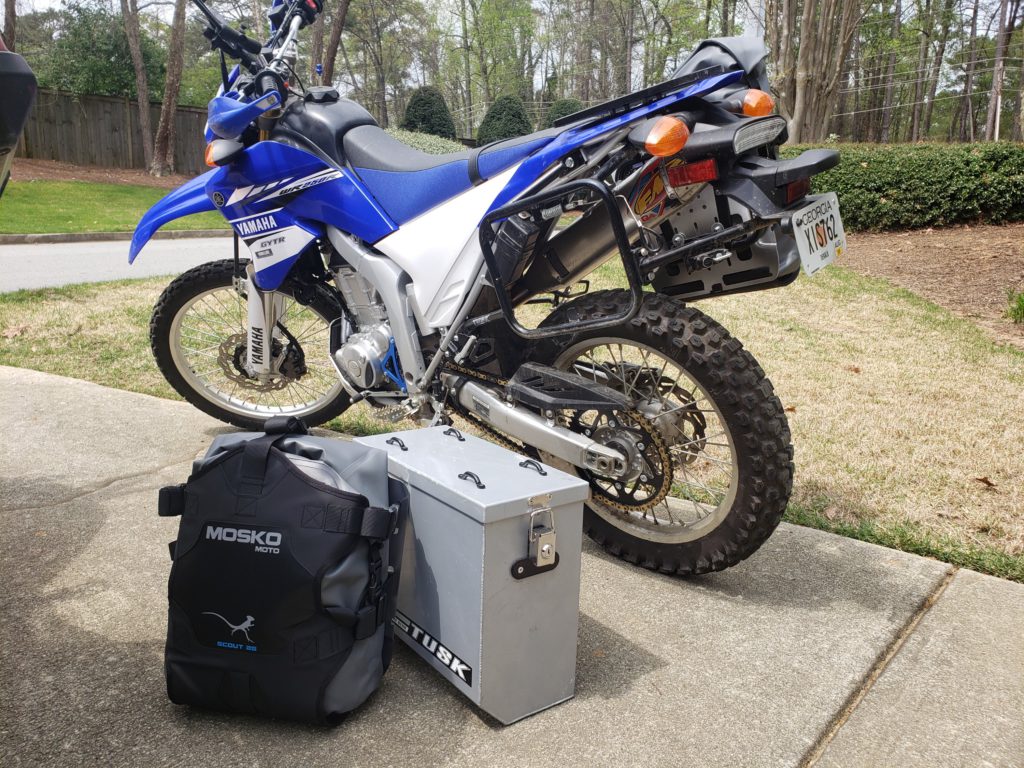 In my right pannier I have a tent, hammock, cot, sleeping bag. It stands a bit tall due to the tent and cot poles. To cut down on bulk, I am considering leaving the cooking kit behind (stove, coffee maker, pots, pans, cooking fuel).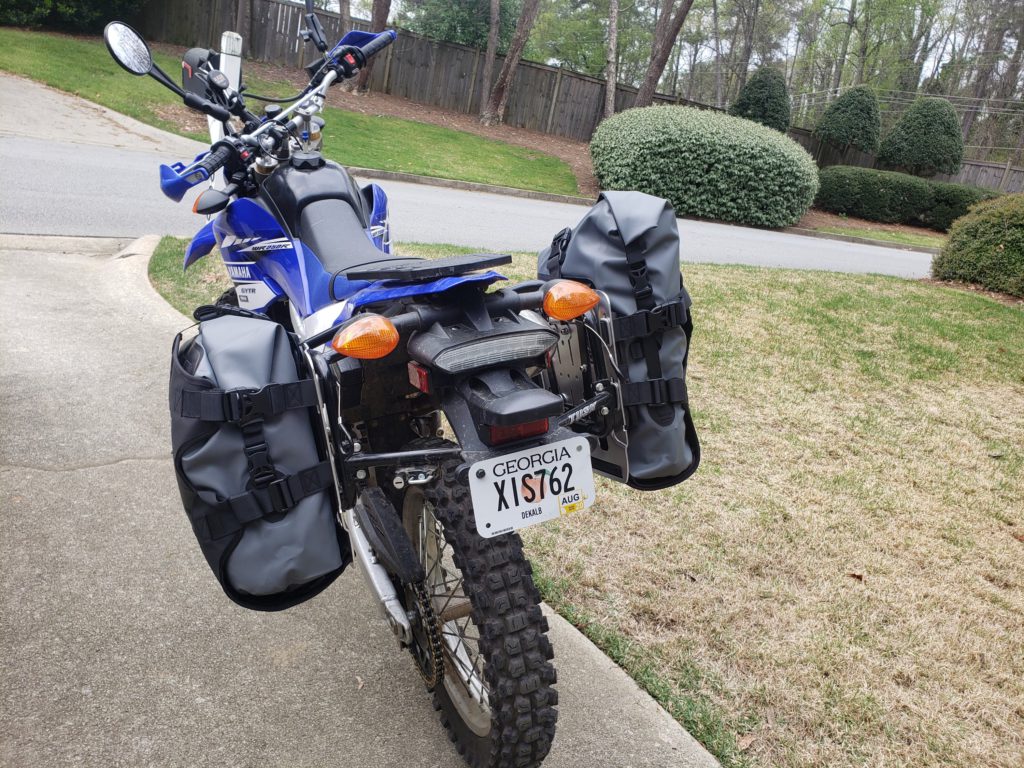 In wet weather, tent poles, wet tent fly, etc can be cinched to the frame or molle panel.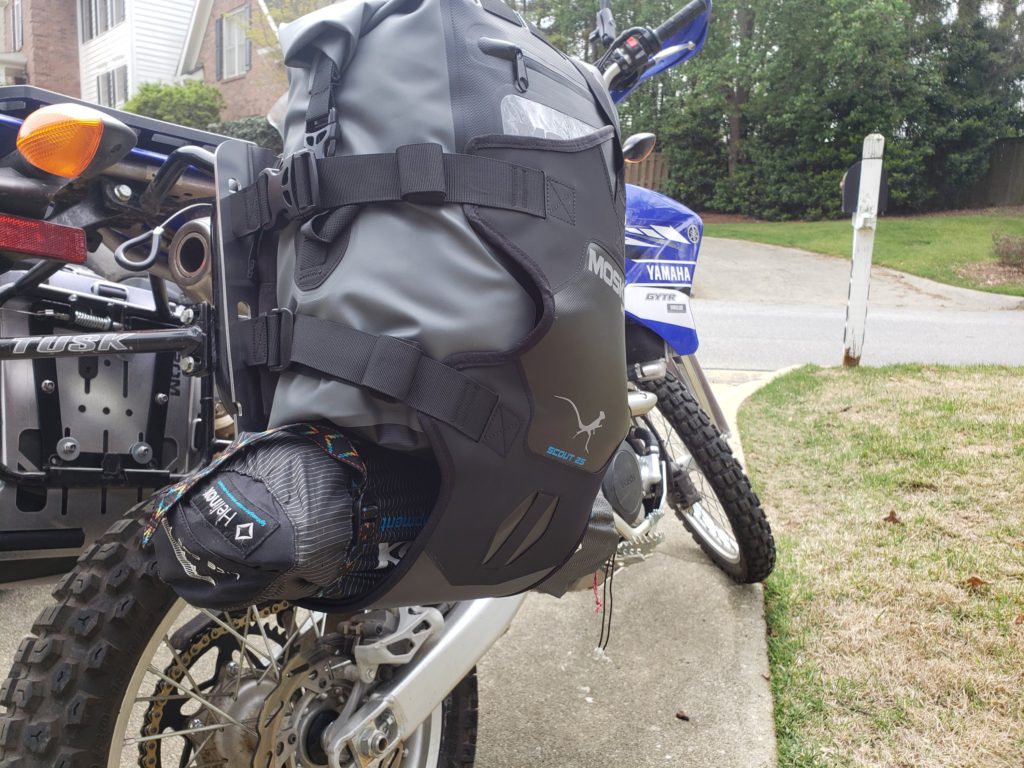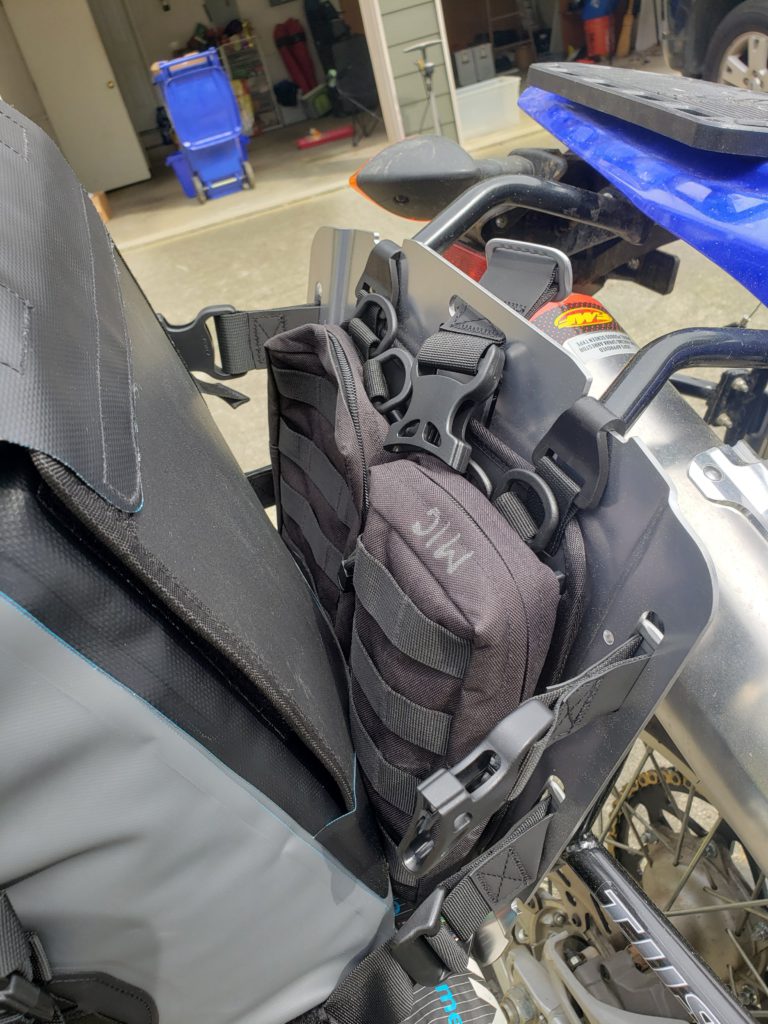 The left pannier has clothes and assorted riding gear. On the inside of the mounting frame, I will be mounting gas can and tool kit.