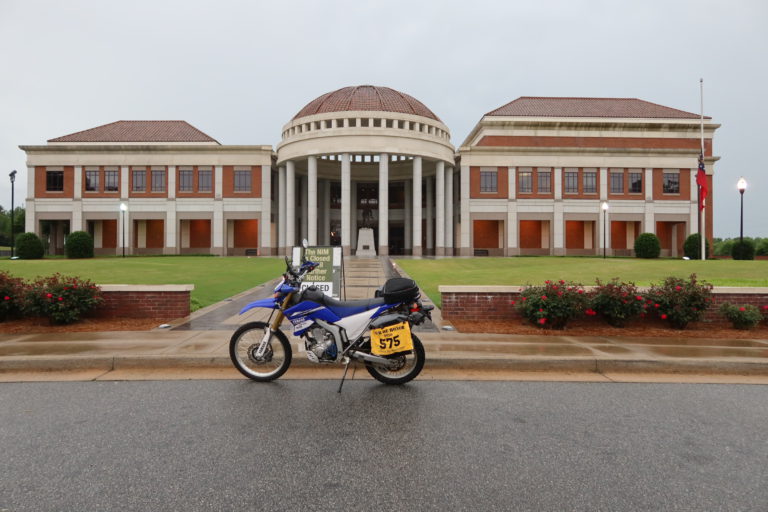 What was supposed to be a dry run to try out my gear packing strategy, ended up being a wet, wet run. While the weather in Northern Georgia was beautiful, the southern part of the state was very soggy. Always good for learning though.
Use your weather app – always. This has been critical on some past trips (even if weather often changes and there are sometimes few alternatives to hunkering down, re-routing, or riding through.
I need a better waterproofing scheme, power-management, and in helmet audio for phone navigation.
Bike and gear handled well in wet conditions . . one small skid due to oil on wet intersection pavement.
Instead of setting up camp in the rain, I opted for a longer ride and spent the evening in our weekend cabin.