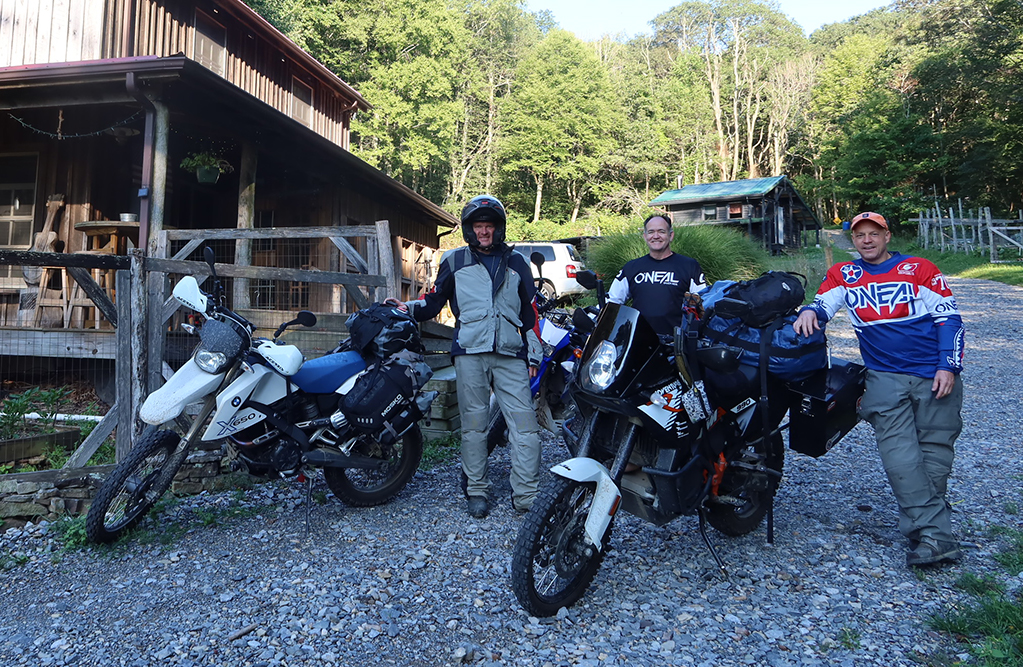 I thought all of the wilderness of America remained in the West. Growing up in Utah, I am familiar with the alpine lakes of the High Uintas, the red rocks of Southern Utah, the high peaks of the Rockies, and our Grand Canyons . This trip will be a discovery of the eastern American wilderness. We cross the Appalachian Trail countless times, pass by historic battlegrounds, cross rivers, and meet many people from diverse backgrounds.
We awoke to a rainy dawn. Sitting in our tents, we listened to the rat-a-tat-tat of rain on our tents and the swell of the river as the rain made it's way from the forested hill down to the valley of Damascus, Virginia where the beginning of our "official" route begins. With the first break in the rain, we packed up our gear and headed to town.
We had noticed Mojo coffee shop at the edge of town. Along the bank of a stream, the Appalachian Trail is a footpath alongside the parking lot. A large sporting goods store is next door and people are out early test riding bicycles. We don our COVID masks to place our breakfast food orders and sit at a recently constructed, makeshift outdoor patio.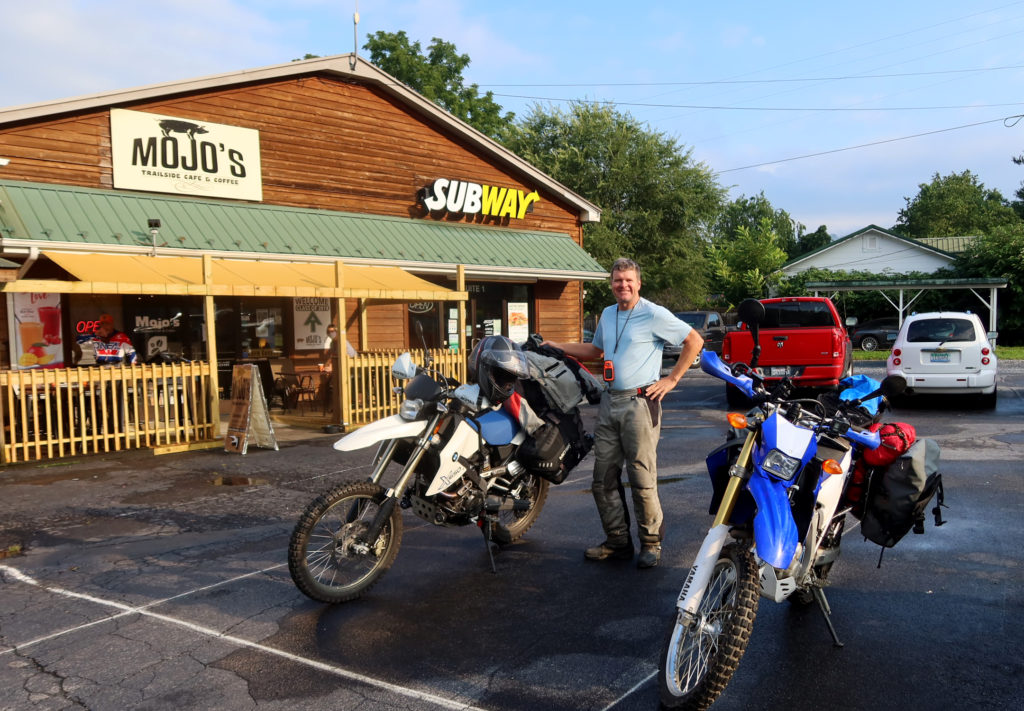 After inspecting our bikes, checking tire pressures, and lubing the chains we began our first day of riding the MABDR (and our third day of riding). Blue skies were appearing and the temperature was perfect for heading to the hills of Virginia.
Dave is a student of maps, routes, and Garmin GPS navigation. We got Curt setup with the MABDR route using Rever on his phone. As the information technology geek, I had the MABDR tracks and other route planning data available in Google MyMaps, MapsGuru, and Rever. I was content to follow sans technology. With Dave in the lead, we took the winding paved road of of town and shortly turned onto the gravel Chestnut Mountain road. We stopped by a waterfall near the border of Tennessee and Virginia.