A porch swing looks over a vegetable garden and beyond to a valley where tomorrow's sun will rise. It is day three of riding and we have almost finished segment one of the Mid Atlantic Backcountry Discovery Route (MABDR).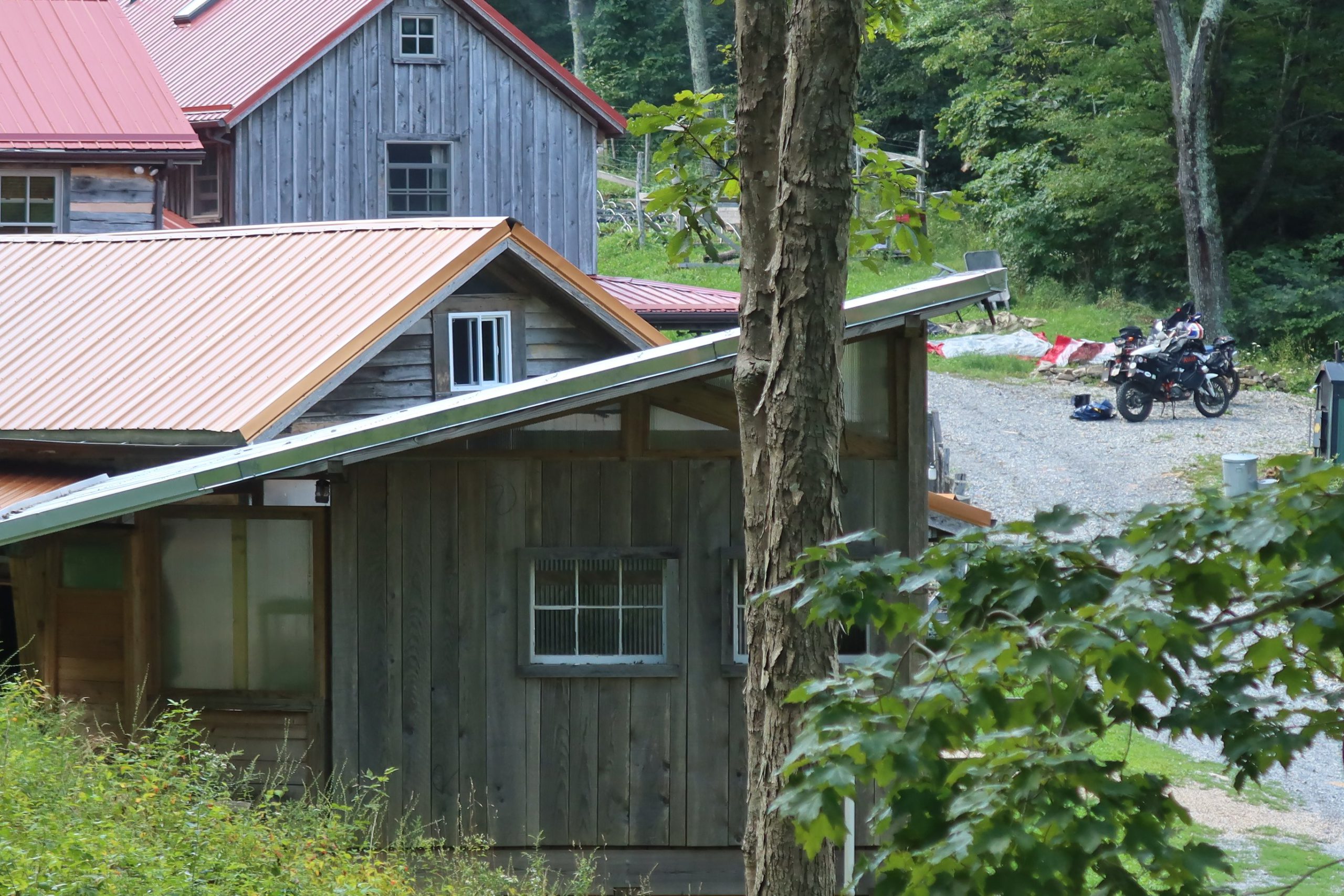 Last night, we slept in our tents along side of Beaver Dam creek. The sound of the wet logs crackling in our fire and the rush of the stream lulled me to sleep in my hammock. The camp host's warning of a 300 pound black bear that strolls through the campground every night had no effect on my sleep. I slept well.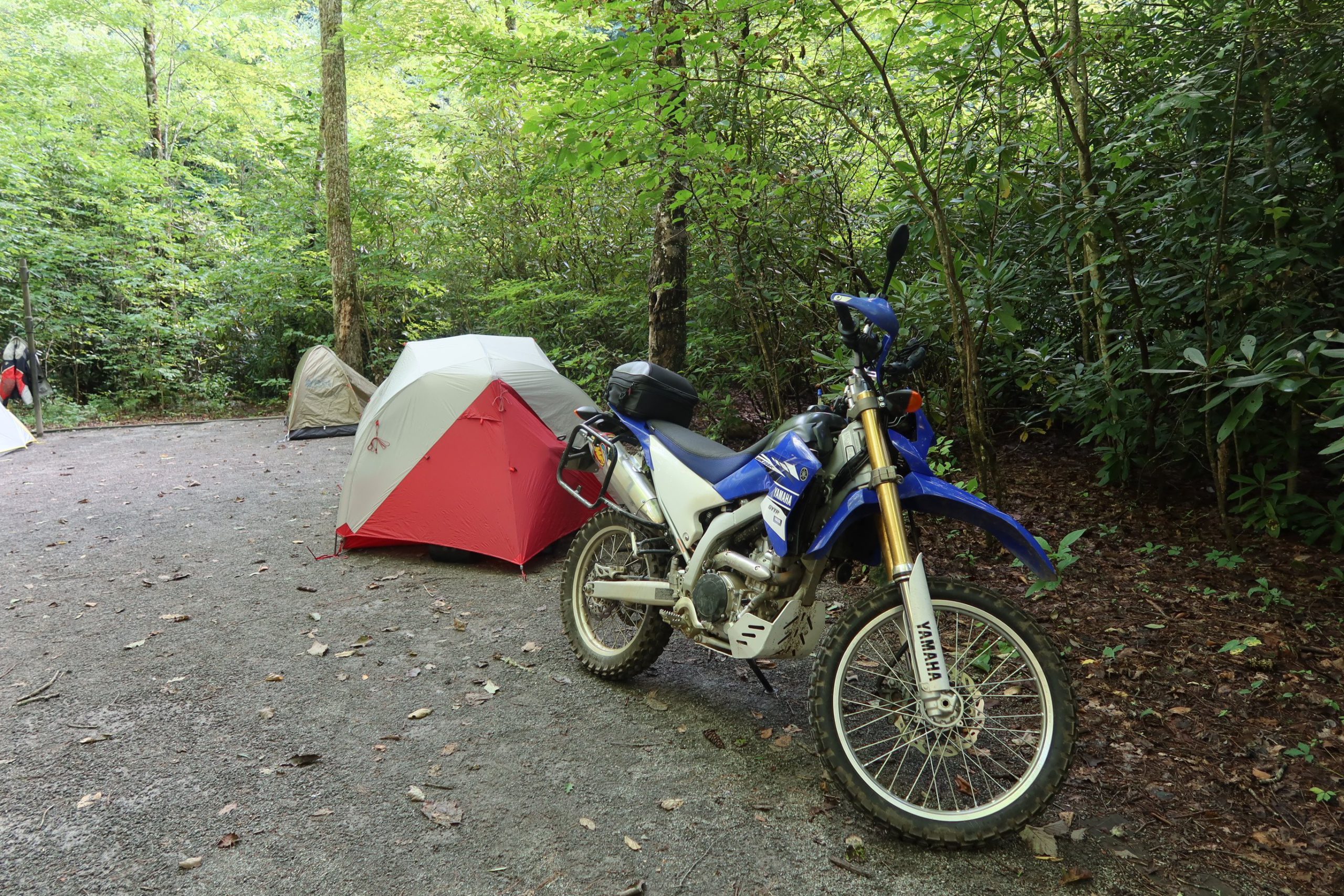 We awoke to the sounds of rain on our tent. For about an hour, we had a good gully washer and the sound of the creek changed quickly as the water rose. We quickly packed up at the first break in the rain. We unpacked our tents to dry on a grassy bank at Woods Hole. Tonight, we will enjoy a cooked meal and comfortable beds.
Today's first day on the BDR seemed to provide a good preview for the road ahead. There was a great variety of ride challenges… gravel roads, paved twisties, narrow mountain roads, a few puddles and tight gravel turns.
Staying at Woods Hole is a serene experience giving us a much needed respite. We have all showered, our clothes are being laundered, and the smells of our dinner being prepared make this a memorable evening.