The Motorcycle Safety Foundation (www.msf-usa.org) has a variety of classes that accommodate different riding interests, are affordable, and assist in getting a driver's license endorsement.  Jerome and Joy were my instructors for my Basic Rider Course.  The first class was enough for me to decide that I wanted to ride.  I've taken a few additional classes returning to my favorite instructor duo and to the series of classes for dirt bike riding.
For the Basic Rider Course, all I was missing was some boots and gloves.  A motorcycle and helmet was provided as part of the course tuition fee.  I already had jeans, a long sleeve shirt, and leather jacket that worked fine for my initial riding training.
Becoming a member of the American Motorcycle Association,(www.americanmotorcyclist.com) is a great way to learn more – and to do your part in promoting the motorcycle lifestyle and protecting the future of motorcycling. Having roadside assistance during my trip is just one of the benefits of joining AMA
What Type of Motorcycle to Buy?
Sport – Naked – Cruiser – Touring – Off-Road – Adventure
There are a lot of options and a NooB like me could easily get confused.  I added a helmet and motorcycle riding jacket to my previous purchase of riding boots and gloves. Some bike shops featured used bikes, scheduling test rides, manufacturer demo days, and the ability to rent. Eaglerider has many locations for bike rentals. I was able to rent a bike in Florida from Eaglerider. The beachside drive on a Harley Davidson Road King was very enjoyable. In the end though, I found the Harley Road King to be a heavy bike and the heat from the engine in the hot Florida sun made me consider the downsides carefully. After all the test rides, I wanted a bike that was comfortable to ride on road and off road.  I narrowed my focus to Adventure Bikes.  Yep…..   I like adventure.
I spent too much time debating the purchase of a used bike that I liked and it sold to someone else.  The end of the year is a good time to buy.  In addition to the weather, there are also deals on previous year bikes. I was a bit nervous jumping on the Suzuki V-Strom 1000 for the first time; a 468 lb bike with a 1,037cc engine and 33 inch seat height.  The bike handled easily and I decided to buy a new, previous year model.  I previously planned to start with a less powerful, used bike and trade up as my skills improved. I am glad that I went with the big bike and didn't need to sell a bike.
My original idea was to store the bike at the weekend cabin. I had some concerns about riding a motorcycle in the middle of Atlanta traffic. This idea changed quickly.  I ride cautiously in heavy traffic and still enjoy the freedom of riding the bike close from home. The SUV is now parked in the driveway with the bike comfortably stored in the garage. I am still aware that other drivers don't always notice motorcycles on the road.  
For a comparison of three premier Adventure Bikes, the Cycle World evaluation of the 2014 models of BMW R1200 GS, KTM 1190 Adventure and the Suzuki V-Strom 1000 proved helpful. As bikes are continually updated and introduced, here is a short list of adventure bikes available in 2020. As many of these manufactures have a range of models, I have selected the one of their models that appeals most to my riding. Within the past two years or so, bikes in the 800-900cc range seem to deliver the best balance of power for the road and the weight and balance for off the beaten path adventure riding.
The documentary "Long Way Round" is a don't miss binge watch for anyone considering Adventure Biking. Also check out the Facebook V-Strom Group (membership is closed to owners) and the Stromtroopers Forum for those interested in the V-Strom.
Epilogue: 3 years later. I have never stopped looking at motorcycles. I enjoy following CycleTrader to see what is for sale. I continue to favor adventure riding. There is a trend to smaller bikes and I have added a Yamaha WR250R to the garage. This bike is much lighter that the V-Strom and has significantly less power. Still, it rides very well at highway speeds (70 – 80 mph). It has significant advantages when riding off road.
My idea of a perfect "fleet" of bikes includes:
A big adventure bike (700cc to 1200cc). The newer model 700cc bikes seem to be an optimal combination of power and good for long road trips.
A little adventure bike (250cc to 350cc).
A classic or cafe racer I am watching for a classic Triumph or a bike from my highschool era.
Equipment
For Adventure Riding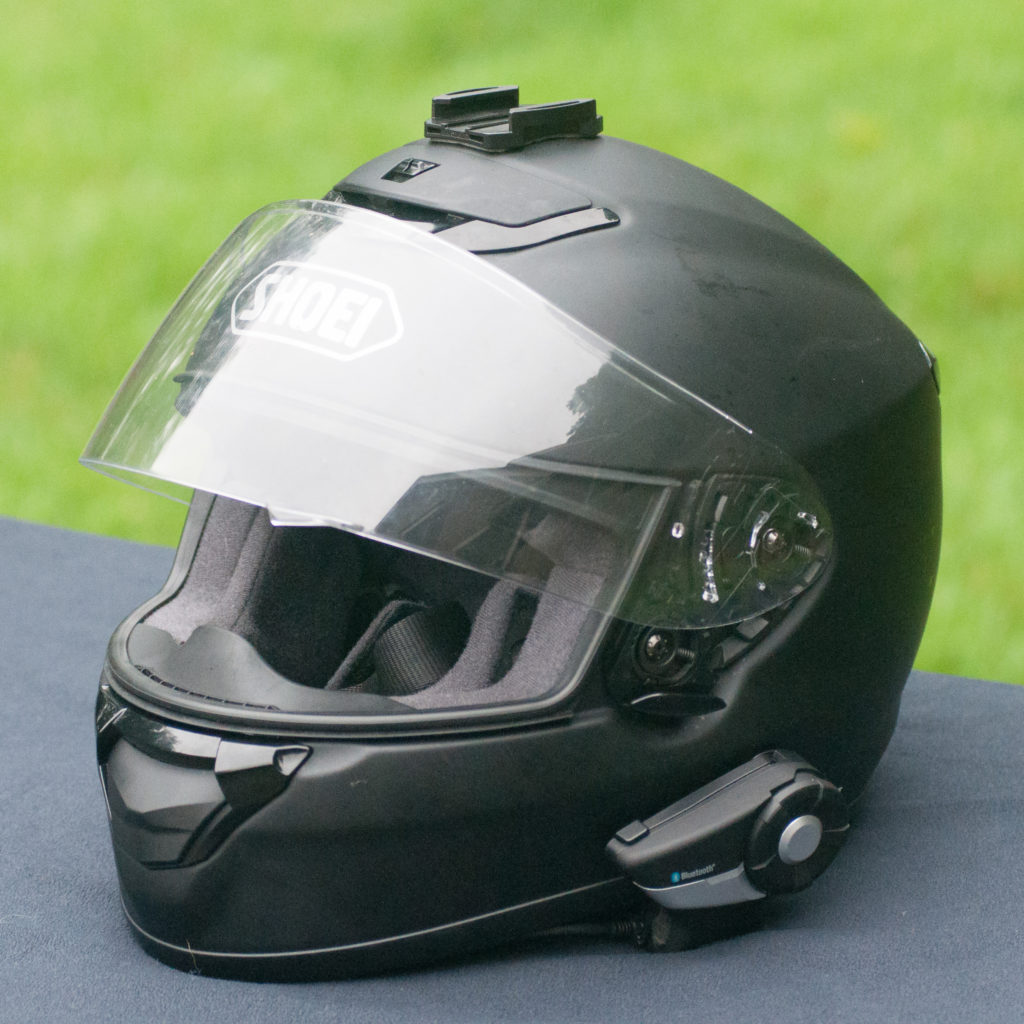 A helmet was one of my first, and most important, purchases. I originally purchased a Shoei Qwest helmet, which needed some breaking in and switching out to smaller pads to avoid "fish face".
I have since changed to an Arai Signet-X to better fit my face shape. A few features that I like with the Arai helmet; quieter, improved venting, and wider peripheral vision. I am currently looking at Dual Sport helmets (Arai XD-4) for better visibility or a modular helmet.
I use the HelmetLok Gen II Helmet Lock and importantly use Westone TRU Custom ear protection.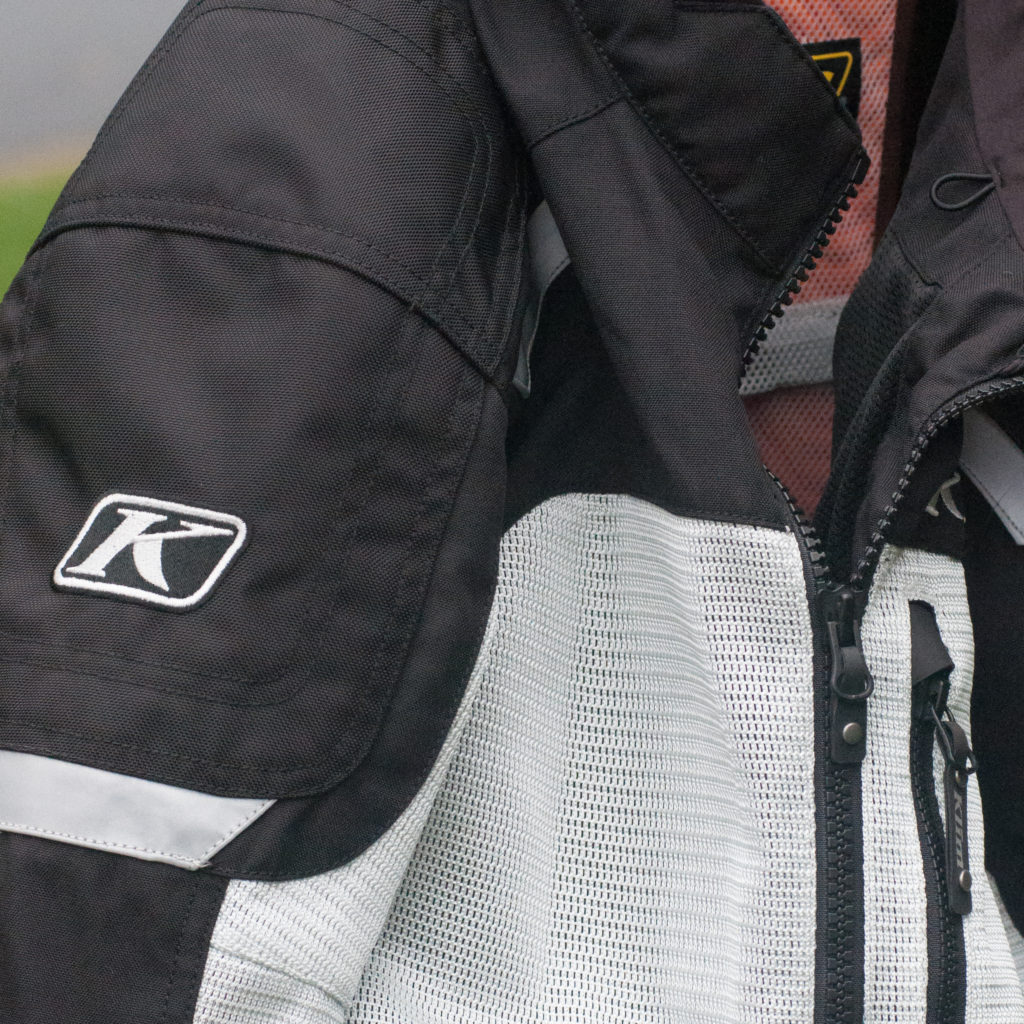 The first jacket I purchased was relatively inexpensive. It remains a good jacket for safety and works well in relatively chilly temperatures.
For long distance touring in all weather, I use the Klim Latitude Jacket.
For hot weather, I use a mesh jacket (Klim Induction Jacket). I layer different materials under the mesh jacket. The mesh jacket is not waterproof. In rain, I don't mind getting wet in warm weather. While I had a Gortex shell, i don't use it much. Waterproof pants are much more critical, Underneath the mesh jacket, I use pile for warmth, and technical shirts in hot weather.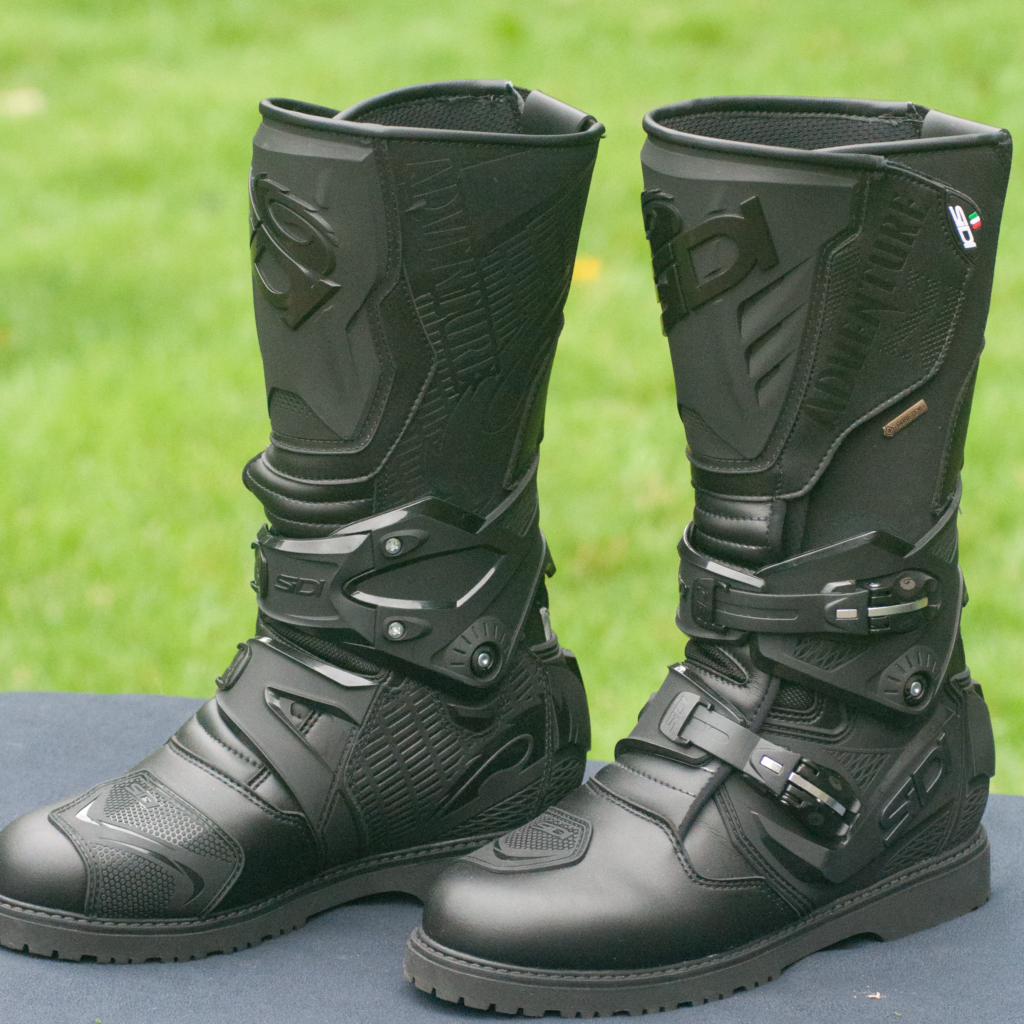 Having a Gortex boot (for water-proofing and breathability) and focusing on support and safety, I selected the SIDI Adventure 2 Gore-Tex Boots. These are premium boots and they don't disappoint. They are very comfortable featuring the right amount of support and flexibility.
I also like my SIDI Arcadia Boots and SIDI Gas Shoes. For longer trips, I like having an option to ride light on rest days with lighter weight riding shoes and riding jeans.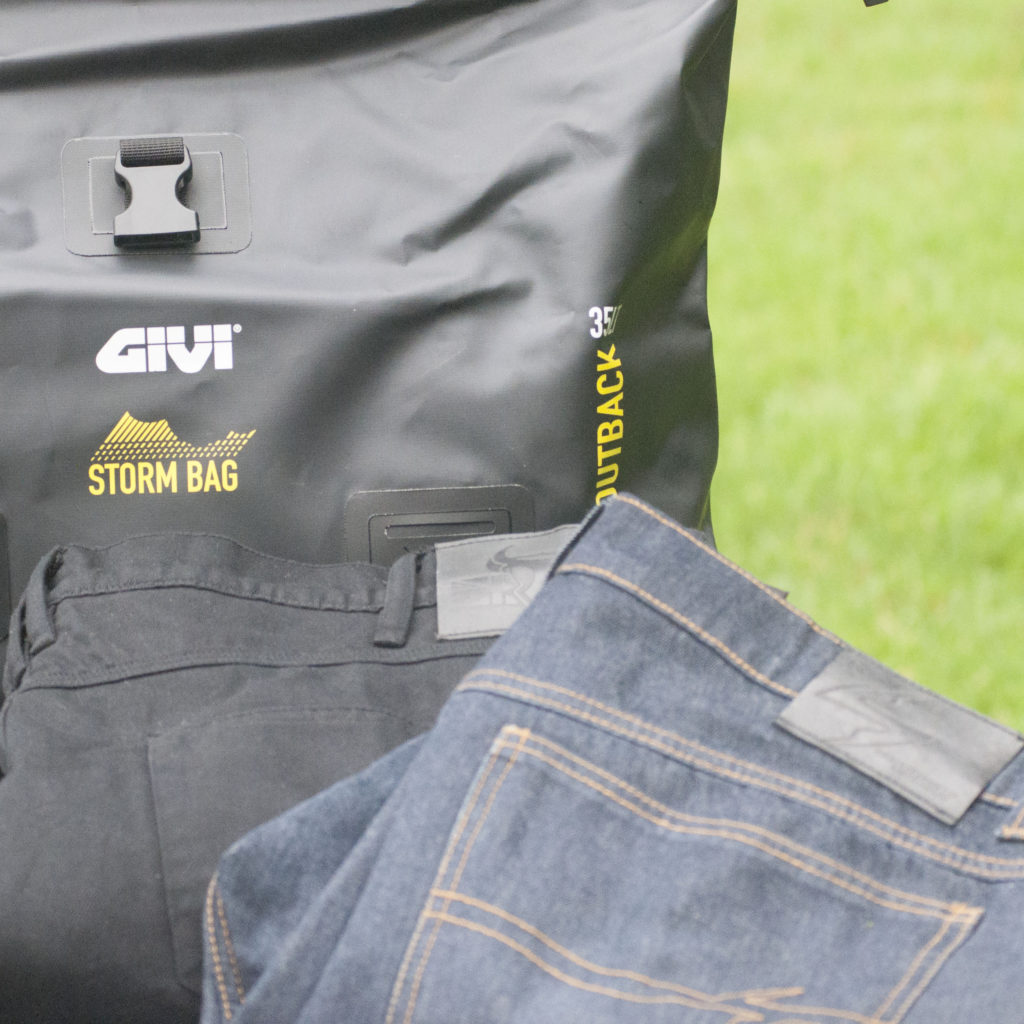 For the Alaska trip and Patagonia trips, I used Klim Badlands Pro Pants. Underlayers will include Moto-Skiveez, Smart-Wool, and Screline Technical Pants.
For the cross country trip to California, I used Scorpion Covert Pro Jeans and Bull-it SR6 Straight Jeans. While the Bull-It jeans are made of a new Covec material, they are more bulky than the Scorpion jeans. Having limited space in my luggage, the bulk of these jeans for packing is a consideration.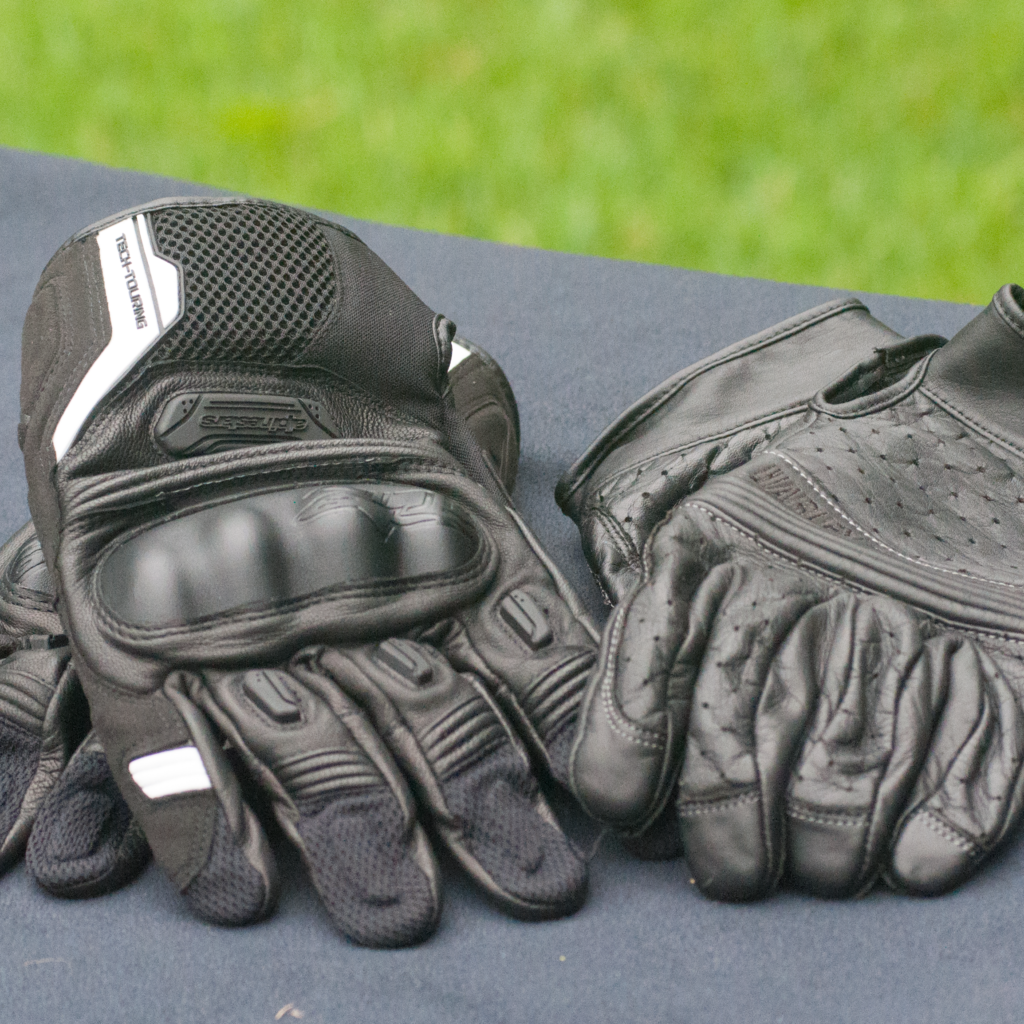 I will have three pair of favorite gloves. The Alpinestars Highlands Gloves have a lot more protection. I am hoping that they break in well on the trip. The fit more snugly across the knuckles than I expected. The fingers are rather long. I do appreciate that I can operate my cell phone touchscreen.
I originally tried some Harley Davidson branded gear .. including some leather gloves. Every piece of Harley gear I have purchased has been inferior quality and did not last. I don't recommend any gear sold by Harley-Davidson.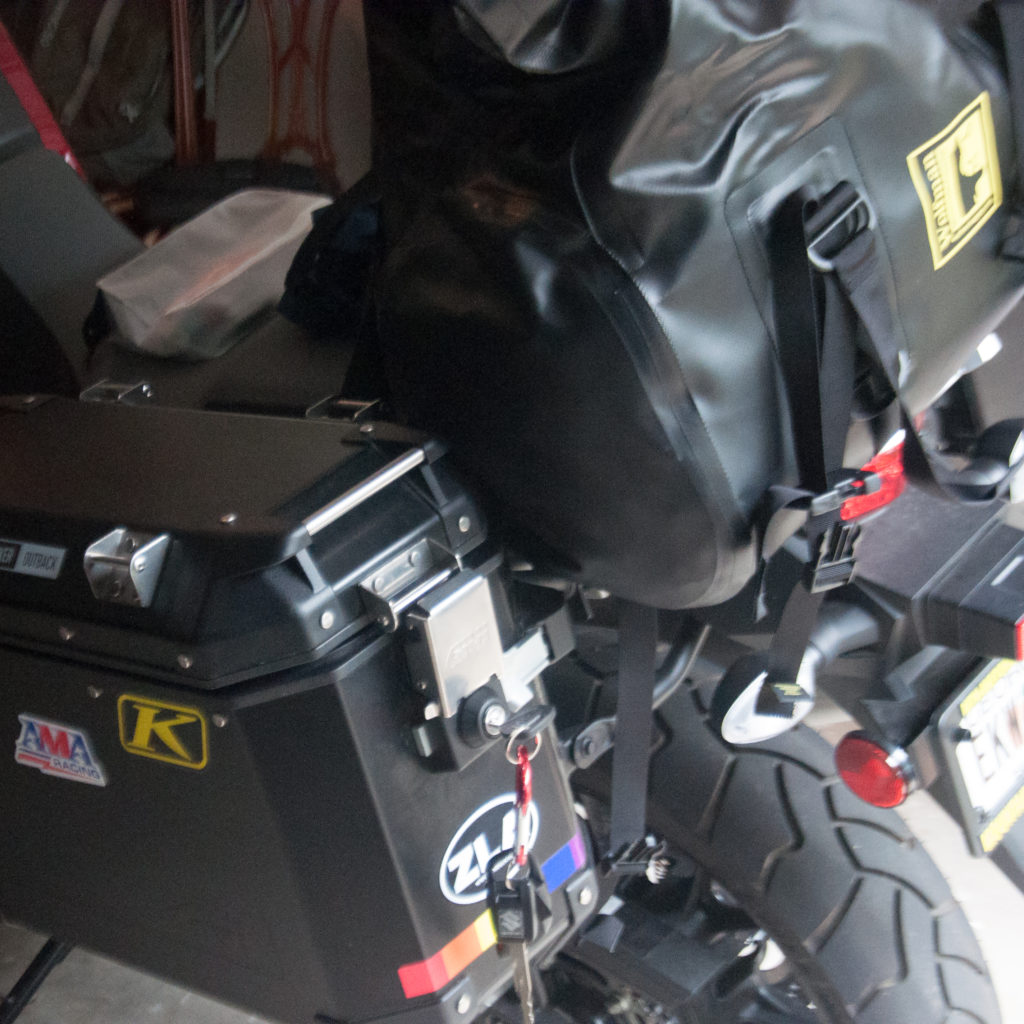 Givi Trekker Outback 37 Liter Side Cases with Mosko Moto Backcountry 30L Duffle/Pack on top. I have also used Wolfman Expedition Dry Duffel Bag which works fine. I am a big fan of Mosko Moto BackCountry bags. The Givi Trekker cases still have some advantages including the ability to quickly and securely lock the luggage and the ability to use them as a chair or table when camping off the bike.